If you are a Mapon client and receive a postpaid bill each month, you can change your device subscription status from the Mapon platform.
Devices can only be deactivated once every 30 days from the previous activation and can be reactivated immediately the day after the previous deactivation.
On the Mapon platform, open Asset management tab.
In the list of cars, you will see the car registration numbers, the current status, and the option to activate or deactivate the device.
Select the desired vehicle and perform the action by pressing the green or grey button on the platform.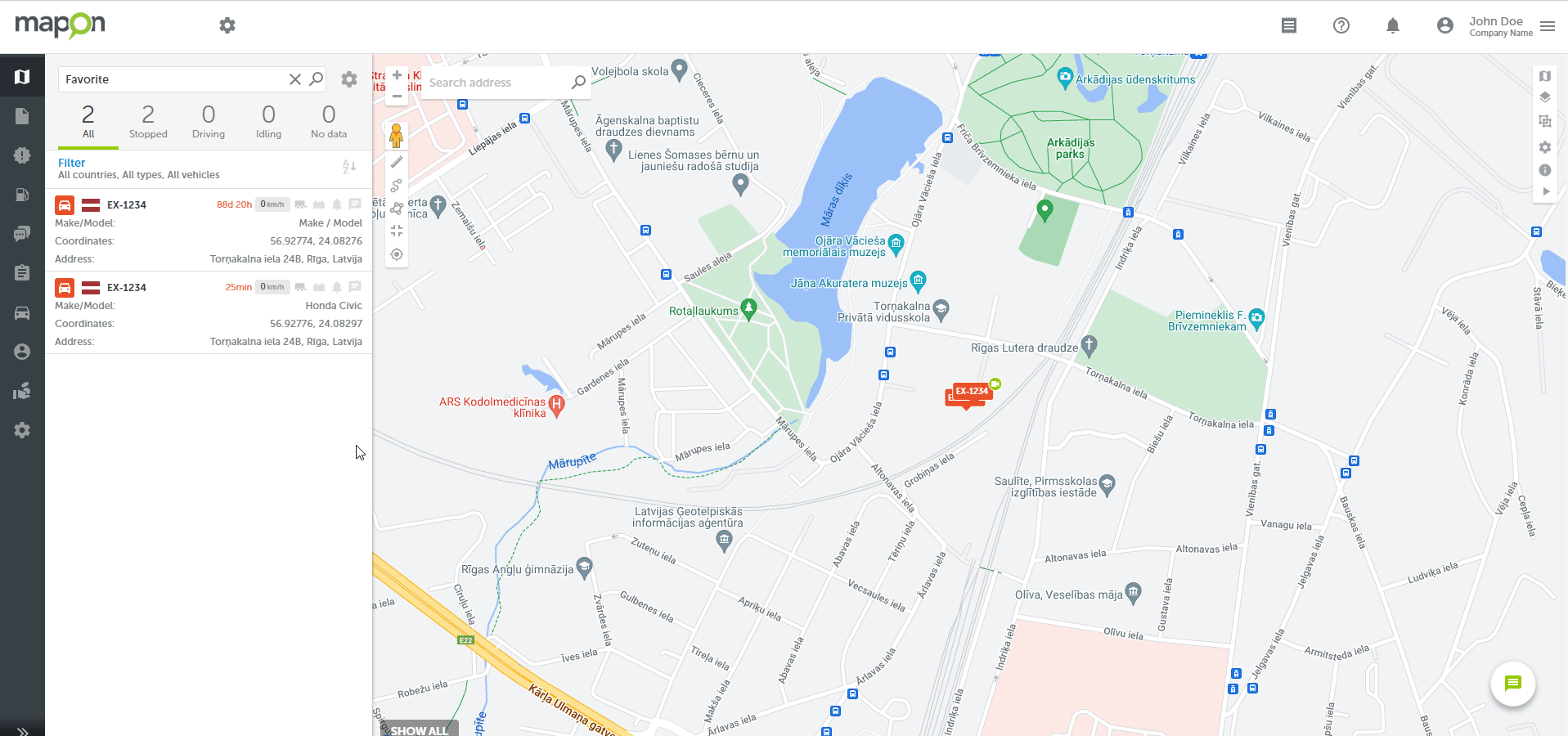 Note! The device will be deactivated on the last date of the month!

You must be an administrator or a user with the appropriate permissions to access the tab. If you are an administrator but do not see this section, please contact Mapon client support team.