Trans.eu is a freight exchange and logistics platform for shippers, freight forwarders and carriers.
Thanks to the integration, you can automatically view relevant fleet data from Mapon on the Trans.eu platform, such as location, type, capacity, current driver and other useful information for each vehicle.
To set up the integration:
1. On Trans.eu, open the 'Fleet' tab (1.) (you must have an existing Trans.eu account or need to create one - see https://help.trans.eu/l/en for how to do this) and click on 'Add vehicle' (2.) in the upper right corner of the screen.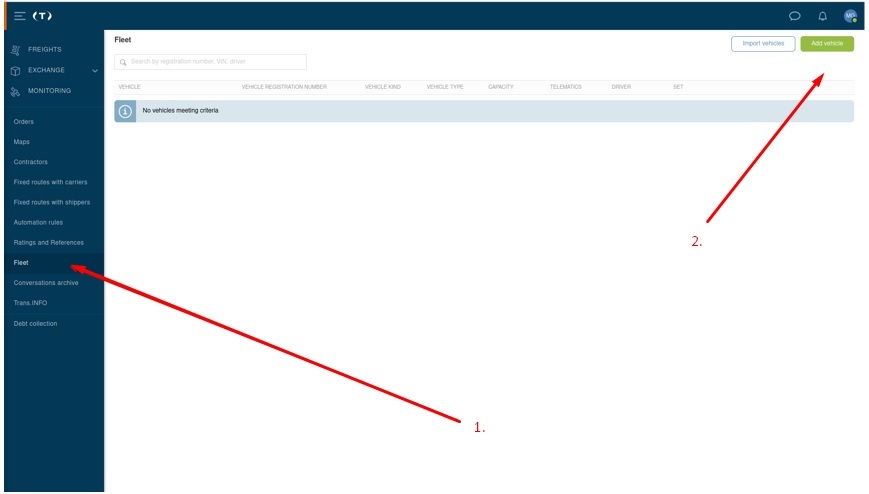 2. Fill in all the necessary information about the vehicles. Go to 'Telematics' (1.) and click on 'Add provider' (2.).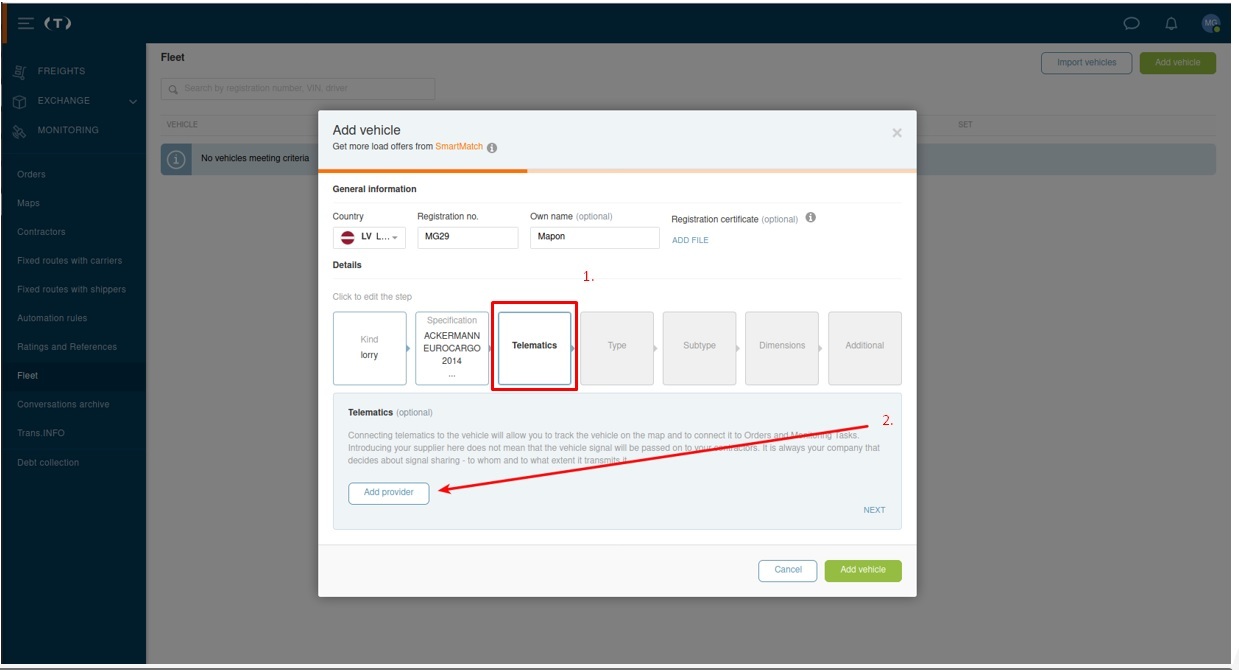 3. In the next step, enter 'Mapon' into the search box. When the system finds our platform, click 'Use'.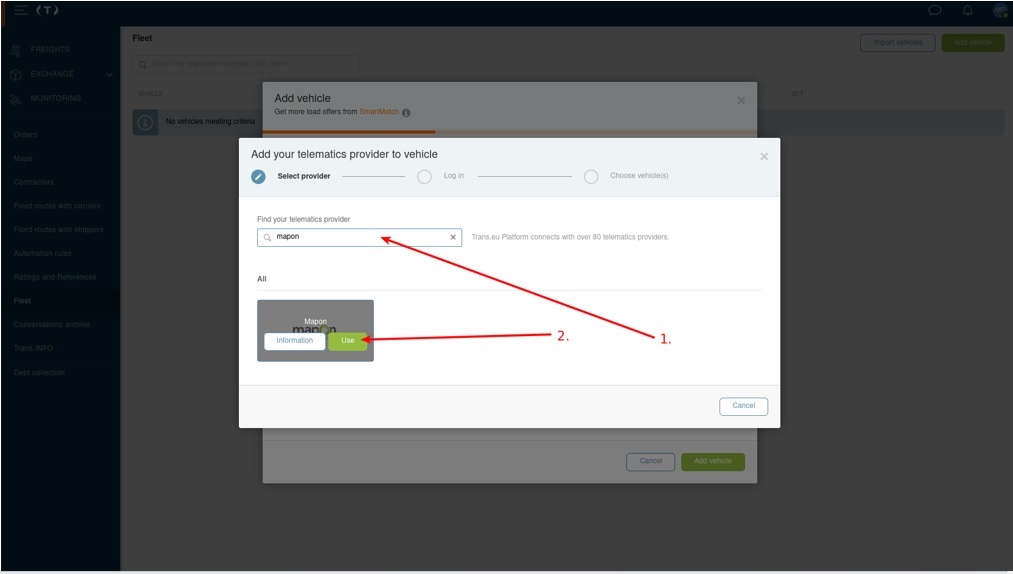 4. After that, open the Mapon platform in a new window and in the settings (1.) select the Trans.eu integration tab (2).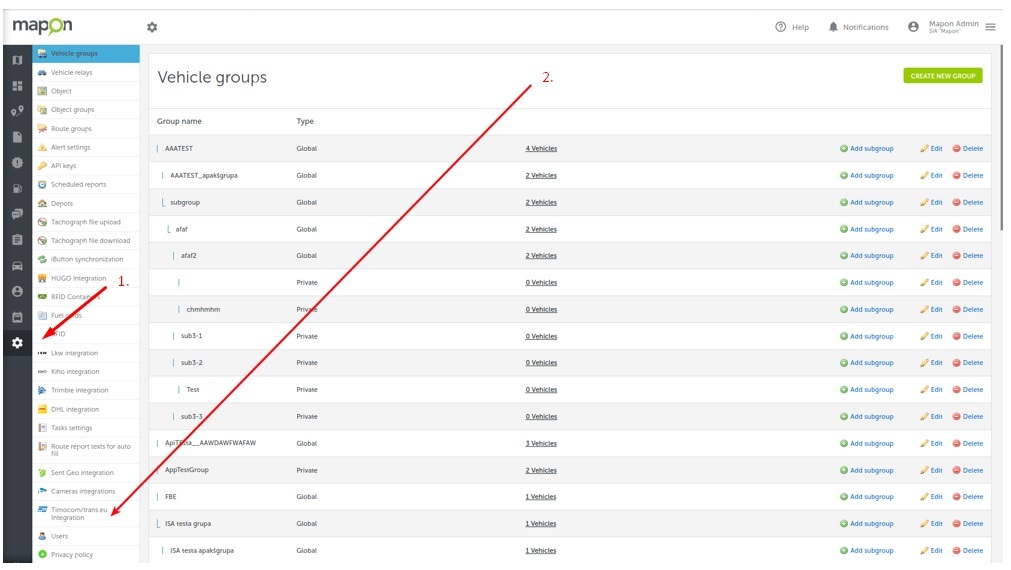 5. Press the 'Create user' button in the upper right corner of the screen - a new window opens where you can enter the user name and password of your choice.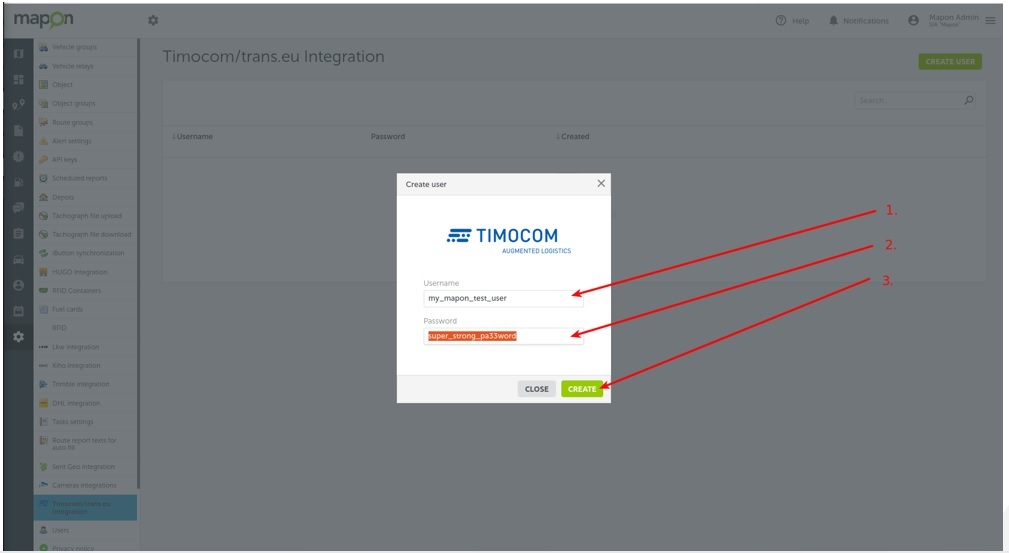 6. Copy and paste this username and password into the previously open Telematics section in Trans.eu and click 'Log in'.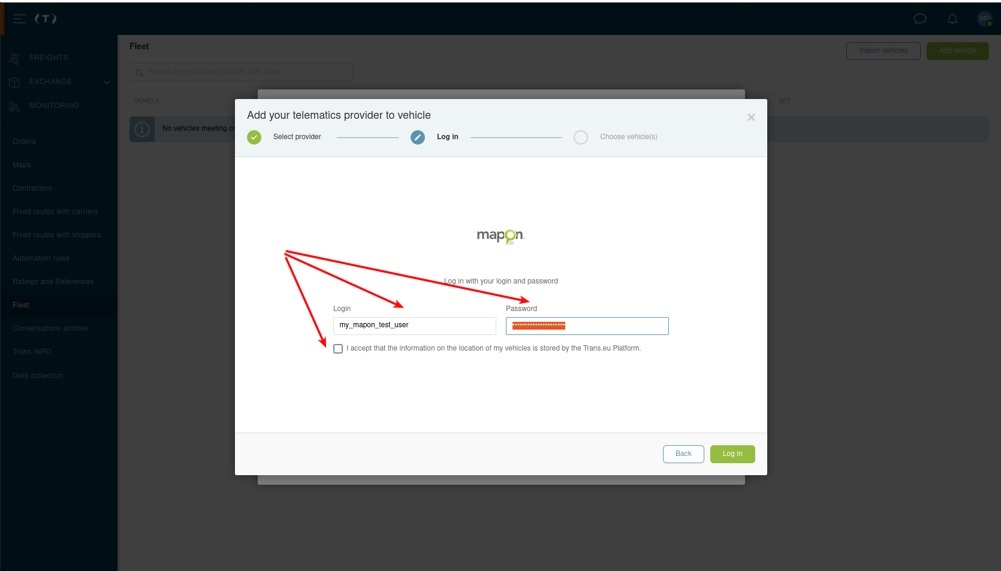 7. Select the appropriate vehicle from your fleet to be associated with this vehicle in Trans.eu and click the 'Save' button.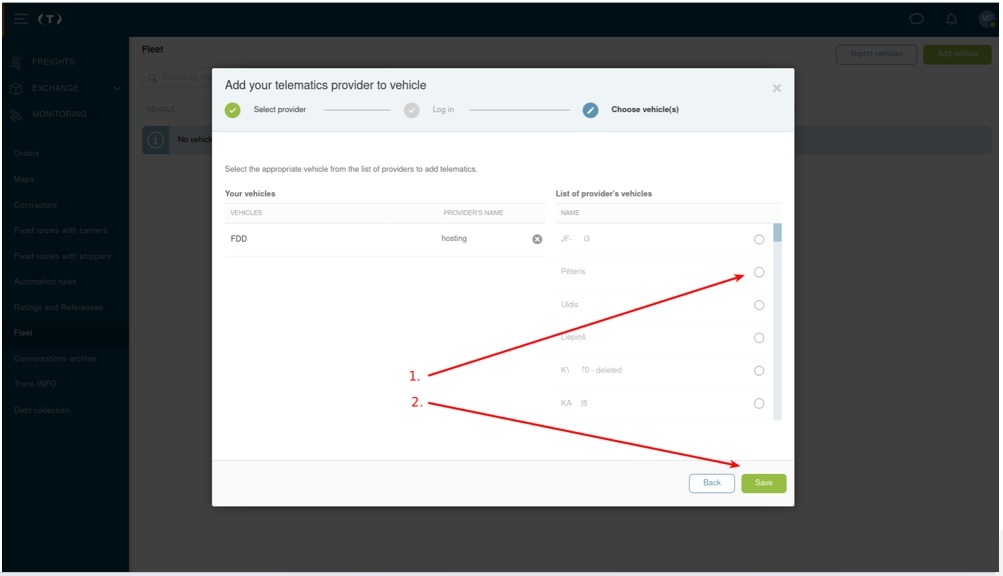 8. Continue completing the other sections for this vehicle - once you've completed everything, you've successfully set up the integration!
9. To add a new vehicle, press the 'Add vehicle' button and repeat the above steps!