How do I activate the Mapon and e-track integration for automatic toll payment in Hungary?
1. To activate the integration, go to the Settings menu in your Mapon account and open the Integration tab. There, click the eTrack integration tab (if you don't have access to this tab, contact Mapon Customer Support).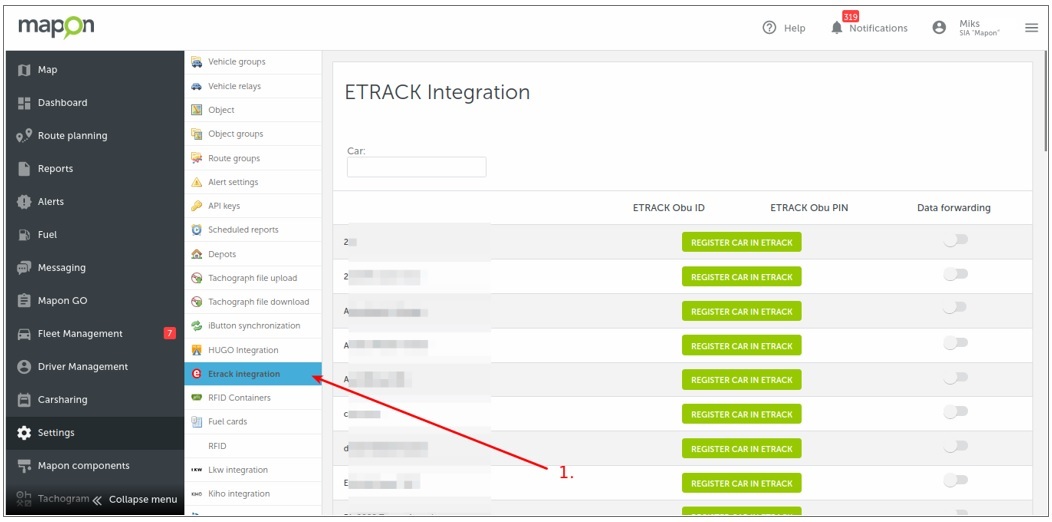 2. Then click on the REGISTER CAR button of the vehicles for which you want to activate this integration. This will generate an OBU-ID (2.) and an OBU-PIN (3.), which will be displayed in the corresponding columns.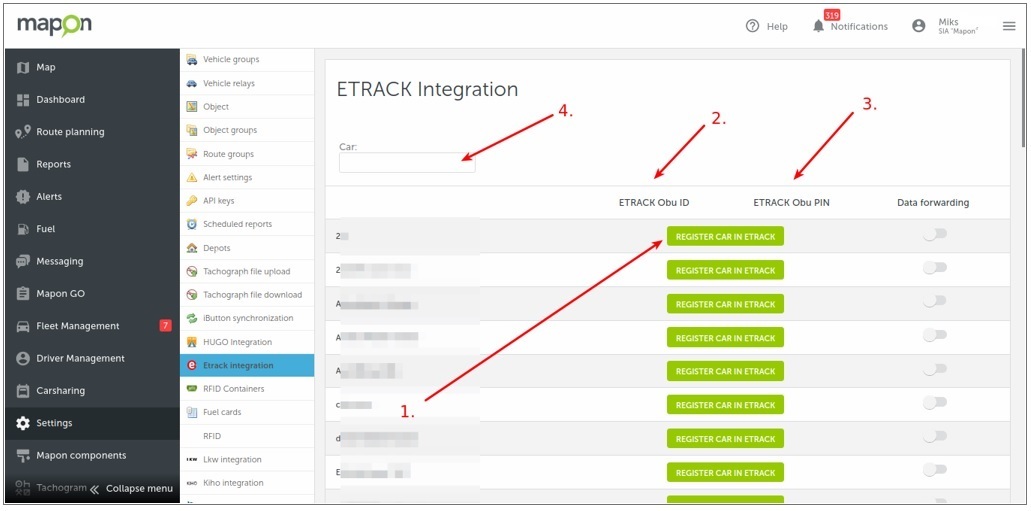 3. After setting up the integration, you can enable or disable data transfer here (1.). A green switch means that data is transmitted to the e-track service, and a gray switch means that no data is transmitted.